Oh man, I'm not going to lie, I had some reservations going into Hooters for the first time, because let's face it, I don't think it's the food that they're known for, ya know? But I'm a big sucker for carb-loaded, all-American food (I know, I'm gross, but you're lying if you're telling me you don't secretly like it, too), so after taking a look at the menu online, I figured I'd suspend my doubts and go for it, especially since I was really in the mood for some late night food near me.
Compare Food Delivery Prices
What initially really took me by surprise were the prices -- I went with three friends and between the four of us we split two platters of the Classic Hooters Wings for just $5.49 each! I love hot wings, and I have to say, they were some of the best hot wings in Chicago. They weren't completely drowning in sauce so the breading wasn't soggy but still pretty crunchy/chewy. We got the bleu cheese dressing, which although I myself did not try, my friends definitely were satisfied with.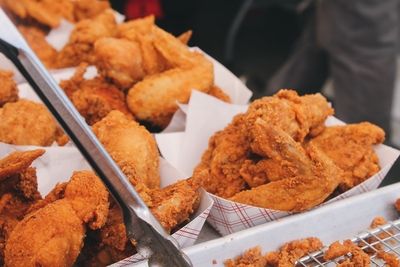 After the wings, I was already getting a little full, so decided to opt out of ordering a full out entree by myself and decided to split an entree and some starters/sides with one of my friends. We got an order of 3 blackened Mahi Mahi fish tacos, and of course they were no California tacos, but they were still pretty decent. For those wanting tacos, though, I would maybe recommend trying an actual Mexican or seafood place to get some. What I really loved were the starters we shared -- the Fried Pickles, Lotsa Tots, and Buffalo Shrimp, which was...a lot, and I felt gross after we ate, but it was worth it.
Stop Waiting Too Long for Food
The Fried Pickles were probably the least memorable of the three, because they were kind of weird? But that's to be expected because they're, well, fried pickles. The Buffalo Shrimp, also fried, were really good though, and were kind of like the shrimp equivalent of the wings we had earlier. The crowning glory, however, was definitely the Lotsa Tots. Similar to loaded nachos, we got a pile of tots piled with spicy jalapeno cheese, sour cream, bacon, and scallions. Amazing. Just amazing. I'm pretty sure I ate 80% of the tots myself, and kept eating even when I was already full (that is the worst part about food like tater tots that are easy to eat in small increments -- if it's in front of me, I will mindlessly eat that stuff until I explode...yikes).
My other two friends ordered some burgers, and I got to steal a fry or two (or three?) and they, like basically everything else we ate, were great, and definitely satisfied my craving for some hearty, American comfort food.
And what's a Hooter's review without mentioning the atmosphere? It was definitely was similar to that of a sports bar, and it was great getting to hang out with friends in a casual setting and eat as we watched a basketball game in the background. You can even order beer with your food, really adding to the sports bar atmosphere.
I know Hooters probably isn't one of the first things to come up in people's minds when they think about Chicago restaurants or restaurants they want to order delivery from, but hey, I also had reservations (not even about delivery but just going in general) and was definitely pleasantly surprised. But if you're in the mood for some greasy/fried food, especially if it's late, and you're googling, "restaurants near me that deliver" I would encourage you to try Hooters delivery! (Although I would be a little worried because since a lot of the food is fried, if you get delivery it might not be as crunchy as it is soggy by the time it gets to you *sad*) And hey, if you want to re-create that sports bar feel in the comfort of your own home, you can even order some beer through FoodBoss and Saucey, too! Check out these other articles if you want to try a new beer or read about some of our favorites, or if you want to see some of our other favorite places to order from when watching sports, check out this great list we've come up with.
---
Written By: Jake Stiller
Twitter | LinkedIn | Instagram
Author Bio: Jake is new to the foodie scene. Since he grew up between the cornfields and suburbia with a brother and father who were both picky eaters, he was raised on a diet of meat and potatoes. Since moving to Chicago 4 years ago, he has discovered the entire world of food and loves to try new cuisines/national dishes whenever he gets the chance. Some of his favorite discoveries are Arepas, Ramen, and Korean BBQ.