Experience FoodBoss Mission Statement
---
Experience FoodBoss' focus is to help our community of food enthusiasts, delivery fanatics, inquiring restauranteurs, and cuisine connoisseurs experience the best food, restaurants, and delivery news.
---
Editorial Principles
Independence
Experience FoodBoss is an independent guide to food and food delivery
Editorial content is determined solely by the editorial staff for the benefit of readers
Editorial staffers cannot accept any compensation or gifts of significant value from companies or restaurants
Trust
Experience FoodBoss works to create honest and objective reviews
Content is determined based on demand or interest from readers to cover certain content
Restaurants may inquire and request consideration, but have no influence over the content of the editorial review
Quality
Experience FoodBoss is committed to cultivating a world-class hub at the intersection of the food, technology, delivery and restaurant industries
---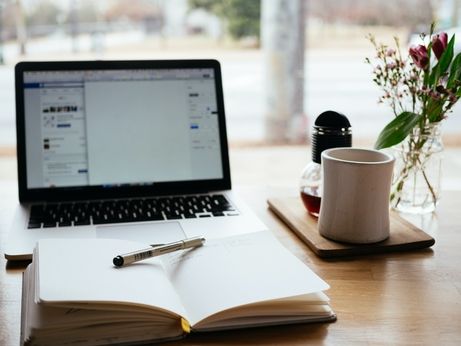 ---
About FoodBoss
The Problem
Maybe you're tired after a long day of work - finally getting back home at 10pm. You're hungry, but you know you don't have the energy to cook. Perhaps you've found your groove studying in the library and don't want to risk leaving for food. Possibly you've been running around all day picking up and dropping off kids at their millions of activities and don't have time to make dinner. Or maybe work piled up at the office, and you couldn't leave for lunch, but you still crave that meal from your favorite restaurant.
Whatever your reasons, sometimes food delivery is the perfect solution. It's hard to argue with the convenience. With a few easy clicks or taps, food magically appears in front of your eyes, or more importantly, your mouth. As convenient as delivery might be, there are obvious drawbacks. Costs, time spent waiting, conflicting information are all issues people experience with food delivery.
The Solution
You have a lot of options when ordering food delivery. Companies like Postmates, Uber Eats, Caviar, delivery.com, Eat Street, Grubhub, Doordash, and others all offer similar services. With so many options, it can honestly be a bit overwhelming! Who is best? Who is cheapest? Who will get me my food fastest? Do they deliver from my favorite restaurant?
The solution? FoodBoss. FoodBoss is an online food ordering search engine that allows you to see every online food delivery and/or pickup option for any restaurant across all the top food delivery apps. You can simultaneously compare delivery fees and time estimates from thousands of restaurants at once.
Compare Food Delivery News
---
You can search for over 165,000+ restaurants on FoodBoss and compare which food delivery service has the cheapest delivery fees and/or the fastest delivery times. FoodBoss is live in over 50+ major cities.
---
Recent Press