Covid-19 and societal responses to combat the spread of this infectious disease will impact the restaurant industry long after a cure is eventually discovered. In the short term, restaurants across the country continue to face varying levels of restrictions. While the last few months have already put an enormous dent in the restaurant industry as a whole, the prospects of a second round of shutdowns and closures this fall/winter in cities with colder climates that can't do outdoor seating will push an even greater number of restaurants to the brink of closure unless action is taken now.
Compare Food Delivery Prices
While restaurant owners and managers must remain focused on immediate obstacles facing their operations, it's time they also evaluate how decisions they make today, this week, or this month can position their restaurants for long term success after the Coronavirus pandemic has subsided.

Food delivery is a restaurant industry buzzword that often triggers a wide range of responses from insiders and experts. Heralded as an eventuality (not if but when restaurants shift more focus, money, and resources to off-premise dining), talk of the rise of delivery has been omnipresent in the industry for years. However, year after year, food delivery demand and popularity saw steady growth, but never a dramatic spike or shift in popularity. All that changed in March 2020.
---
There's little point in summarizing what you already know. But needless to say, March and April of this year were quite possibly the most unpredictable and painful months the restaurant industry has ever seen. With uncertainty at every turn, owners and operators were lost and confused. Out of the confusion, food delivery demand skyrocketed. A population now sheltering in place at home searched for options to bring some semblance of normalcy to their lives, while never leaving their homes - and an enormous number turned to delivery.
Down the road, once we as a country begin taking steps down the slow road to normalcy, people will of course return to restaurants again in greater numbers as restrictions are gently eased. However, it would be naive to believe that the last few months have not radically changed consumer behavior in nearly every industry, food and restaurants included.

Delivery, once viewed as a luxury, will only continue its spread and emergence as a key factor in the successful operation of restaurants in this country. In the past, some big-name chains such as Little Caesars, who didn't offer delivery until the start of this year, ignored the rising demand for food delivery. While some high-end, Michelin rated type restaurants may try to keep all dining on-premise, the majority of restaurants who already made the move to delivery due to Coronavirus will continue to offer the service. Interestingly, many of these high-level restaurants have been using a new delivery service called Tock for food delivery, so there are signs that they might continue using this vertical in the future.
To set up your restaurant for success down the road both mid and post pandemic, investing additional resources into food delivery now is essential. If you're a restaurant with existing delivery options, either with a third-party or POS system, sign up here for a FoodBoss listing to drive more orders with increased visibility!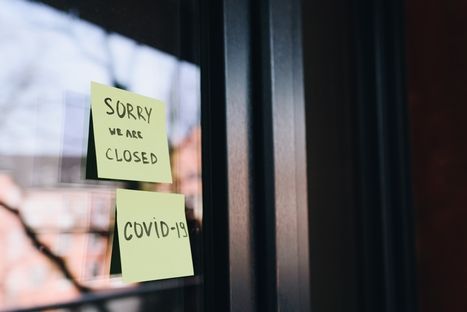 While 99% of restaurants can't create a customizable, advanced, and fully personalized ordering system like Domino's Pizza or Panera Bread, that doesn't mean there aren't plenty of other opportunities to invest in the growth of delivery.

The first decision a restaurant that currently has no delivery foot-print should make is how they want to conduct their delivery process. They can choose to conduct the delivery process entirely in-house or opt to use a third-party service. Either route has its own unique set of benefits as well as shortcomings, and some restaurants even use a combination of both.
---
The main takeaway from this for restauranteurs should be that not only has Coronavirus upended consumer behavior this year due to restrictions on dining out, indoor seating, etc. but that the seismic shift in consumer behavior is here to last. The already oncoming penetration of delivery and digital options was only expedited by this pandemic and to succeed moving forward over the next year (while we expect many restrictions to stay in place) as well as over the long term, understanding that delivery will only continue to gain traction and popularity among consumers is imperative.
Compare Food Delivery Prices
A recent report by Morgan Stanley estimated that delivery penetration as a percent of the overall addressable market for restaurants has shifted forward 2-3 years. Essentially, the pandemic has moved the timeline for growth in food delivery forward so dramatically that by this time next year, delivery penetration could be ahead of expectations for 2025 that were set before the pandemic hit.
As a restaurant owner or manager, it's clear that failure to move quickly and invest more in delivery options for your customers would be a mistake. Take steps now to get a listing and start to control your delivery future.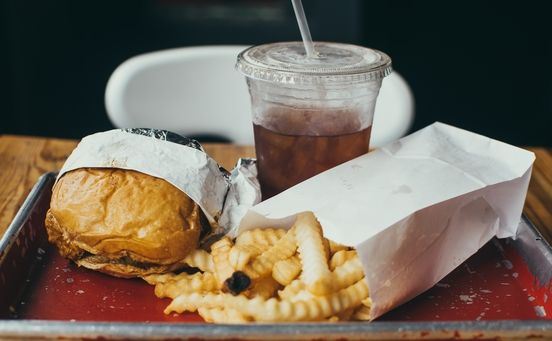 Source: Morgan Stanley