In spite of community concerns over the spread of Coronavirus, many colleges across the country welcomed students back to campus over the last month. In Columbus, students at Ohio State have been back on campus for a few weeks now with all sorts of new measures in place to limit the spread of Covid among students.
It's already been well documented at other schools that some of the preventative measures taken by administrators has left college students wanting for more. A great example was the food prepared for NYU students that got a lot of attention.
Compare Food Delivery Prices
If you're currently on campus at Ohio State, you still have other options when it comes to food. If you're getting fed up with dining hall options, it might be time to splurge for a night of normalcy and order either delivery or pick up dinner. Below is a list of some of the best and most popular restaurants in the city that are currently offering either delivery or takeout options.
Remember that even though you might be back on campus, we're all still in this fight against Covid together. Delivery and pickup offer a tremendous opportunity to get the food you love without the risk of contracting or spreading Covid. Wear a mask when you go to pick it up, or opt for the contactless option that third-party food delivery services offer.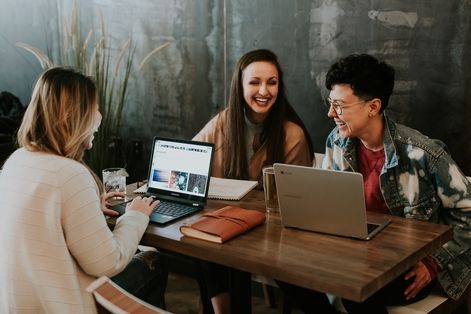 Use FoodBoss to find the cheapest and fastest option for delivery or pickup every order. Obviously delivery can be expensive, but with FoodBoss you can cut down on the costs of delivery and find the best meal possible without paying more on the delivery fee than you need to.
FoodBoss compares the fees of multiple delivery apps at once and shows you which service offers the cheapest delivery option. If you're searching for food delivery at Ohio State, FoodBoss is the answer for you.
---
Here are 9 awesome options in the Columbus area (most are well within walking distance for most students) open for delivery or takeout or both. Get the awesome food you want when you're craving it.
Reviews and pricing are from Google and the descriptions are provided by the restaurant themselves on Google as well.
---
Top 9 Restaurants for Ohio State Students During Coronavirus
Compare Food Delivery Prices
"Trendy haunt serving upscale American fare & a Sunday jazz brunch in an exposed-brick setting."
Bright counter-serve option offering Greek street food favorites like souvlaki & grilled plates."
"SOW Plated is a made-from-scratch health inspired restaurant built on a flavor-forward menu that rotates regularly allowing guests to experience local food ingredients at their peak of freshness. Food celebrated in the most natural state possible."
"Ninja grill is a customer-oriented quick service Japanese Asian restaurant."
""Breakfast cures all" is the motto of this diner serving up an egg-heavy menu of comfort food."
"At The Crispy Coop, we're serving our traditional fried chicken flavor with two new flavor options: Nashville Hot and Tennessee Mild."
"Locavore pita sandwiches are offered at this bright cafe with a contemporary interior & beer on tap."
"Spacious distillery/bar for shareables & house spirits with a hip, upscale vibe plus a patio."
"Casual burger bar with a modern, industrial feel providing classic fare plus local brews."
---
Just because most indoor dining is closed or heavily restricted nearby, you can still get some of the best food from the top restaurants near Ohio State in Columbus.
Compare Food Delivery Prices
With different options ranging from various to cuisines as well as types of meals, ranging from brunch to dinner, there should be something on this list to interest almost everyone.