There are two sister harbors at this location, the Jackson Park Inner Harbor and the Jackson Park Outer Harbor. They are located on either side of South Lake Shore Drive by 63rd Street beach, and nestled between Jackson Park Golf Course and the lake. The inner harbor is home to the Southern Shore Yacht Club and the Outer harbor houses the Jackson Park Yacht Club.
Whether you are on the beach or on the dock, here are 20 restaurants that deliver on location.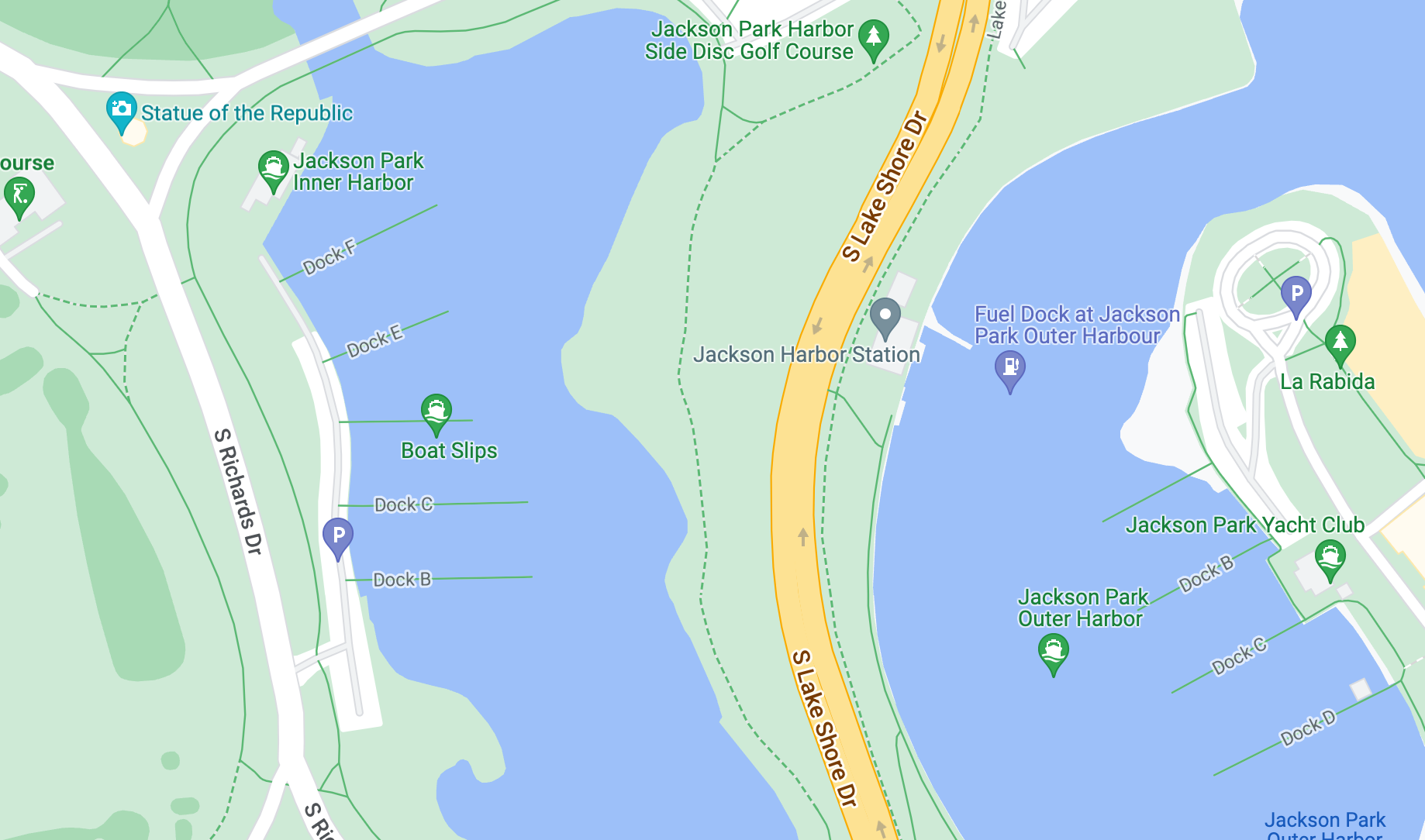 Tips for easier delivery:
Remember to put delivery location & slip in your notes. The inner and outer harbors will have their own ideal drop off locations. For the outer harbor, ask your driver to meet at the Jackson Harbor Station (6400 S. Coast Guard Drive). For the inner harbor, ask to meet at the Southern Shores Yacht Club building (6401 S. Richards Drive).
Follow your driver on the map & text them when you see they are nearby so you can meet
---
Compare Prices on Food Delivery!
---
Restaurants that Deliver to Jackson Park Harbors:
Read below for more details about each of these restaurants:
---
---
---
---
---
---
---
---
---
---
---
---
---
Compare Prices on Food Delivery!
---
---
---
---
---
---
---
---
If you want to check out other harbor's in Chicago or are just interested in what else the Chicago boater's scene has to offer in regards to food delivery check out our other guides: